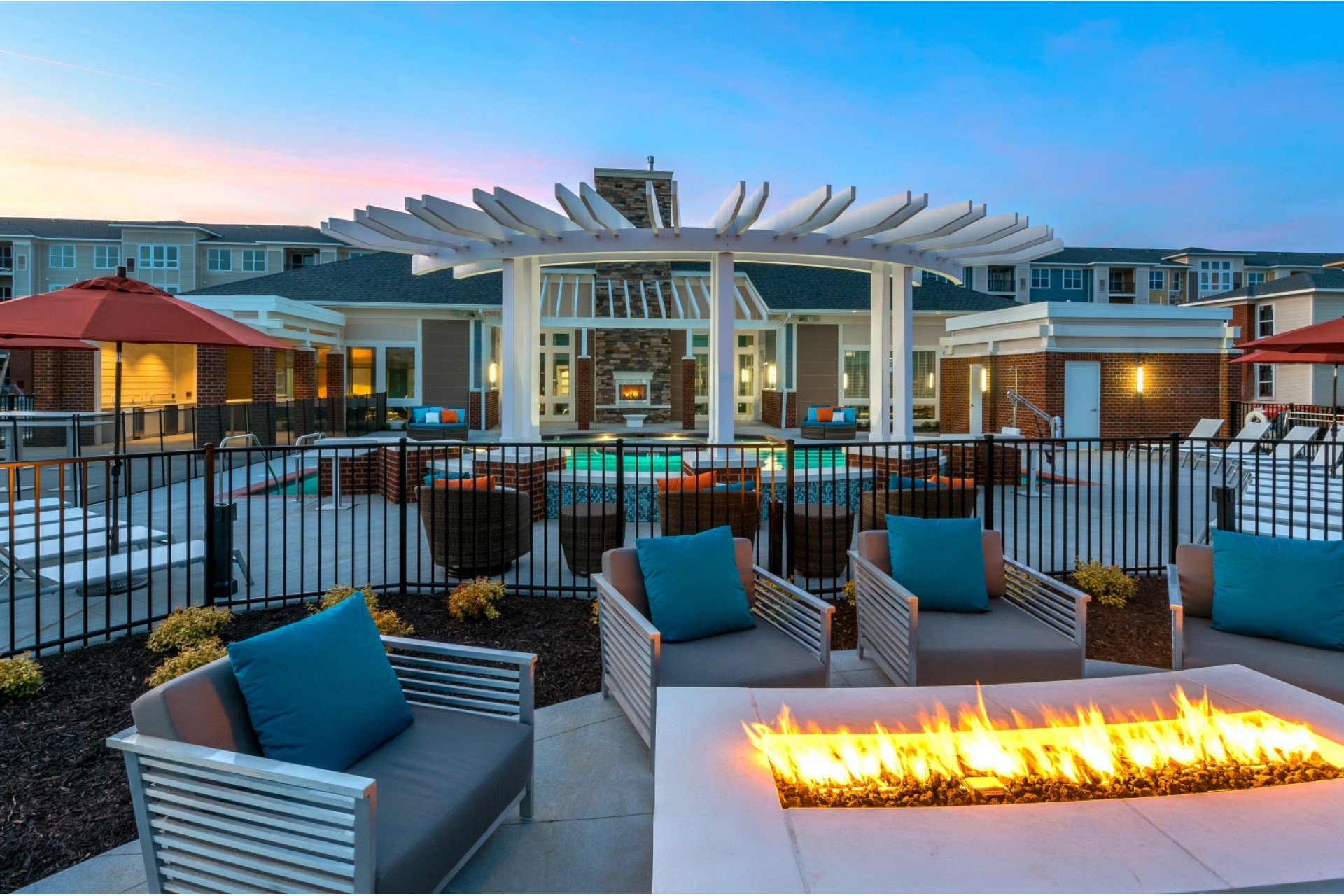 Your Review
Submit a Review

Resident Reviews
Beautiful Complex, Friendly Neighbors
|

Recommended: Yes
Infinite Review|Recommended: YesThe community overall is upscale and pleasant The clubhouse amenities are awesome We've lived here for 2 months now and love it overall At times, excessive trash buildup behind the building and in the trashcan in front of the building are a problem, creates odor and takes away from the attractiveness of the landscape. In addition, our upstairs neighbors are loud at times walking heavy, stomping, etc so the ceilings are thin. Not excessive enough to file a formal complaint… Just an observation. Lastly, we've received packages delivered to the office that we haven't received emails codes for so they can be retrieved after hours from the lockers. This has been an inconvenience on a couple of occasions when it was time sensitive. We look forward to continuing our lease and enjoying this beautiful community
We had a bad experience due to downstairs neighbor|Recommended: YesOverall we were ok to live at Infinity apartments, we stayed for 1 year at 2 different apartments not by choice but for the sake of safety, our downstairs neighbor from the 1st apartment was knocking on their ceiling our floor since day 1, complaining about our little daughter for walking playing at our apartment, just as a regular healthy kid would do. Having a mental unstable neighbor made the experience uneasy as we never felt safe. Kudos for Ashley M. as she was the only person from the office that really care and help us move to another apartment to avoid confrontation with our neighbor problem.
Current Resident of 2 Years|Recommended: YesCurrent resident here. My family and I enjoy living here at Infinity. The amenities are great and the apartments are nice. Maintenance is always quick to respond and always very friendly. Of course in apartment loving you expect to hear noice. My only complaint is living on the first floor. Because of the wood floors you literally hear everything. I can even hear music and when they are fighting. Whoever lives above us also smokes weed and throws out their cigars on the ground by our patio. There's also a handful of people with very obnoxiously loud vehicles and aren't very considerate of others. So really it's the residents who are an issue. The staff is very friendly and helpful.
We love living at Infinity|Recommended: YesThe community is very nice, clean and quiet. The property manager and her assistant are very professional and attentive to resident needs. The community center, pool area, and common areas are top notch.
Its very well kept. Great night lighting and i feel safe|Recommended: YesIts a safe cozy friendly place to live.
Living at Infinity|Recommended: YesMy husband and I love living here with our pup. This community is safe, quiet, and in a perfect location. The pool area is our favorite as well as the residence building. There are plenty of games, a tv room, and lots of other features we enjoy. We love our clean our apartment building looks. It's not always perfect, but we can tell that they strive to fix things quickly and try to keep the buildings looking new. We only wish that the gym would have a better range of options, and that the trash for the pets would be emptied more frequently.
Noisy|Recommended: YesI can hear every move the people above me make it is hard to sleep at night when all I hear is them walking around all night
NA|Recommended: YesNA
All good.|Recommended: YesMaintenance is quick and staff is friendly.
Excellent with a few things that could be fixed.|Recommended: YesAmazing with a few things that the staff could fix over time.
Infinity Centerville Crossing|Recommended: YesThe people are friendly and do their best to meet all your needs. Overall it's a beautiful place to live, but it's a little on the high end
So Far So Good|Recommended: YesIve been in the apartment for a month and Everything has been going well.
Enjoy Living here overall|Recommended: YesI truly enjoy the area and the apartment overall. The staff is very professional and helpful Would definitely recommend this wonderful place we call home.
More clean stair area|Recommended: Yesits a beautiful community
The views and opinions expressed herein are solely those of the original authors and other contributors. These views do not reflect the views of "Infinity at Centerville Crossing", its owners, managers, agents, employees or content providers. No representation or warranty, express or implied, is made or given by "Infinity at Centerville Crossing", its owners, managers, agents, employees or content providers regarding safety, accuracy, completeness or suitability of the information or material expressed herein for any particular purpose