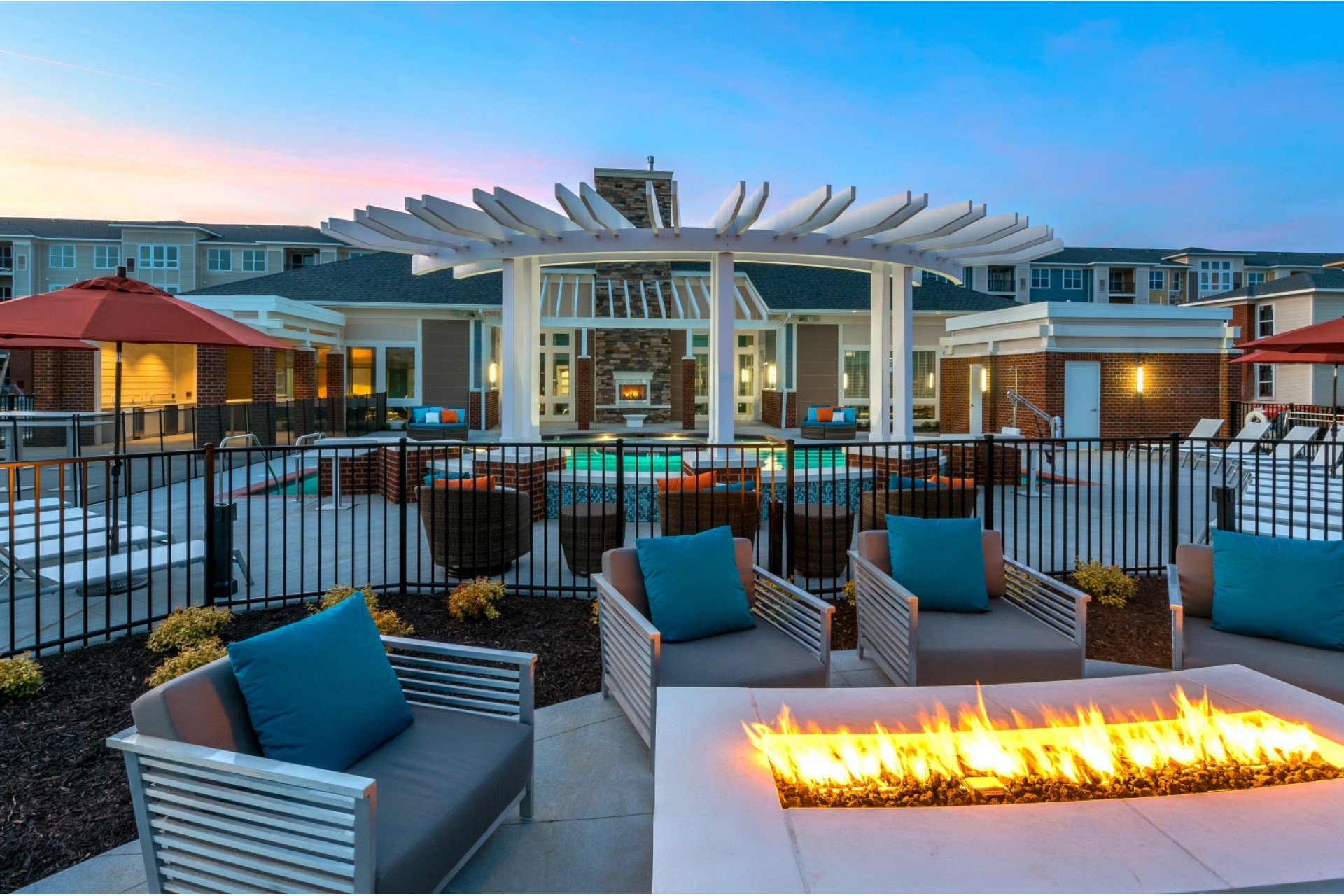 Your Review
Submit a Review

Resident Reviews
|

Recommended: Yes
Thank you for your review! We are so happy to hear that you are enjoying our luxury apartments and our convenient location!
|Recommended: Yes
Love it — It's pleasant, quiet, and clean.
Thank you for your 5 star rating! We truly appreciate your kinds words!
|Recommended: Yes
Love this community — i will always recommend Infinity to everyone between the maintenance team always being so professional and quick to fix things and the ladies in the office always communicating and responsive i'm completely in love with this community.
Hi Brittni, Thank you so much for your kind words! We are so happy that the team has had such a positive impact on your stay with us. We appreciate your residency at Infinity!
|Recommended: Yes
Property and staff are very good — Its a nice and luxury apartment community with good amenities and maintenance staff. Front office staff are very good and welcoming
Thank you for taking the time to leave a review! Hearing positive feedback about our team makes us especially happy! We look forward to providing you with helpful customer service as you settle into your new home.
|Recommended: Yes
I love the property so far. — Luxurious, pleasant, and quiet.
Thank you for your five-star rating of Infinity, Alexander! We are thrilled that you love living in our community. We feel fortunate to have wonderful residents like you. Thank you for choosing to make your home with us
|Recommended: Yes
Love living here — Best apartment complex I have lived in by far. The quality of the fixtures and furnishings are above all others in the area. So glad I was able to move into here. The management staff are always available to answer any questions I have either in person or through email, they are very fast to respond.
We're proud to provide our residents with exemplary, gracious customer service, and we're thrilled that you've been receiving the five-star treatment. Thank you for the kind words about our staff and our luxury finishes, and we hope you enjoy your time with us!
|Recommended: Yes
Great Place to Live — After 2 years I can say Infinity is a great place to live. The staff and maintenance staff are very helpful and nice. The grounds are kept nice and there is always parking. The noise level is no problem once there was loud music late at night but it was quickly resolved by the office. The overall apartment quality is nice and the community is friendly.
That's awesome to hear! We love our residents, and want to make sure they are having a great experience at Infinity. We're glad that you are enjoying our friendly and clean atmosphere. Please reach out if we can be of assistance in the future. Thank you for your residency!
|Recommended: Yes
Beautiful Place to Live — This is my husband and I's first apartment together and we really enjoy it The neighbors are friendly, the staff is great, and it's a beautiful complex. We are looking forward to utilizing the amenities when Covid restrictions are lifted. The only downfall is the noise. We understand this is an apartment complex, though. Noise is to be expected so it doesn't really bother us
It's so nice to hear that you and your husband are enjoying your first home together. We appreciate your feedback, and your recommendation. Many thanks!
|Recommended: No
Live in Infinity — Great community to live in Infinity but only concern is rents are going higher and higher even for resident currently living from long term during these hard COVID 19 situations.
Thank you for reviewing our community! Please reach out to us at the Leasing Office if you would like to discuss your renewal options and flexible lease terms. Thank you!
|Recommended: YesLove my apartment — Enjoy living here. The two-bedroom apartment doesn't feel small because of how open it looks. There so much space in the closest in both rooms. When I am in my apartment, I can't hear other residents, however, when they are in the hall I can hear them. I love everything about the apartment complex, including the club house. The only two items I wish would improve is the speed of the elevator because it is so slow and the smell in the hallway. Unsure if it garbage or maybe someone's cooking, but once it in a while the hallway does smell bad.
|Recommended: YesClean Environment — It is a very comfortable living area. I love the elevators and the the 4th floor view. The community is very nice here and the staff are also very friendly. The staff have always been very helpful to us This is a great place to live
|Recommended: YesWonderful place to live — Fits any lifestyle
|Recommended: YesDefinitely Good Apartments to stay. — I am staying here from past two years and I do not see any issues. All staff members are so kind and co-operative. Maintenance staff also very professional and resolved issues in timely manner. I definitely recommend my friends to stay in this apartments.
|Recommended: YesI love it — I've been living here for 10 months and I absolutely love this place. Great staff. If a maintenance report is place, the ticket and maintenance correction is done in the same day. Would definitely recommend to anybody looking for a place to live. They are also military friendly.
|Recommended: YesBest place to live — Ground well kept, Noise level is low. Property staff is very professional and helpful. Nice layout of the apartment.