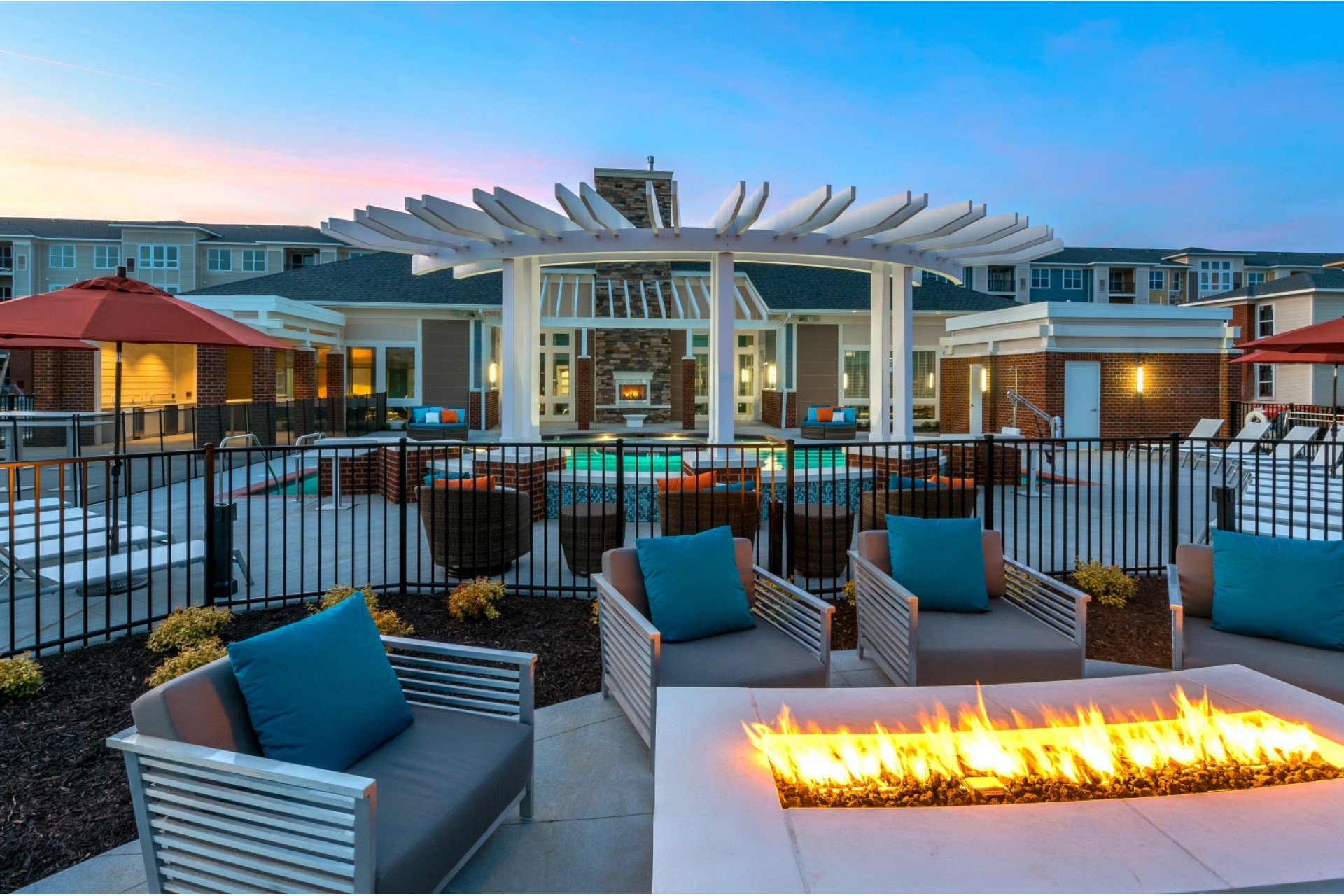 Your Review
Submit a Review

Resident Reviews
|Recommended: YesDefinitely Good Apartments to stay. — I am staying here from past two years and I do not see any issues. All staff members are so kind and co-operative. Maintenance staff also very professional and resolved issues in timely manner. I definitely recommend my friends to stay in this apartments.
|Recommended: YesI love it — I've been living here for 10 months and I absolutely love this place. Great staff. If a maintenance report is place, the ticket and maintenance correction is done in the same day. Would definitely recommend to anybody looking for a place to live. They are also military friendly.
|Recommended: YesBest place to live — Ground well kept, Noise level is low. Property staff is very professional and helpful. Nice layout of the apartment.
|Recommended: YesMoved in November 2019. Love my apartment with a fantastic view of the pond and pool. I'm new to apartment living after 20 plus years of home ownership. I picked the right place to start this new journey. The staff are great. The office ladies are always helpful and friendly. I had a few maintenance issues that were addressed quickly. Very little noise issues even with my door being right in front of the elevator. Friendly neighbors. Love the valet trash pickup. I did opt for reserved parking in back of building, close to door. Can't wait for summer to enjoy the beautiful pool area.
|Recommended: YesI have been here a month and I just LOVE it — Ashley, Sharika, Amanda, Erica and Dentrell made this the best and easiest experience ever
|Recommended: YesSecured, Peace — Secured, Peace
|Recommended: NoMy thoughts on living at Infinity — Everything is modern and updated.
|Recommended: YesWe have only been here a few months but maintenance and upkeep has been very good. — The staff here at Infinity have been very helpful and have provided excellent service. Amanda, Ashley and Erica have always been there to assist us with any issues we may have. They all have been very personal and professional in their job. Thank you all for being there for me and my family
|Recommended: YesGreat place to call home — This is a great community to live in. Enjoyed living here and love the amenities The staff is first class. The maintenance staff provided excellent service and should be commended Thank you for a wonderful experience and I will miss living here.
|Recommended: NoInfinity Centreville Crossing is awesome other that maintenance part — The apartments are awesome except their maintenance department. I joined in Aug 6th at the time they inspected and said they will order a new fan till now its not fixed. Also for small things, they do need a week or 2 to get it rectified. They say they are ordering parts and takes 2 weeks easily which is a blunder. I don't suggest since their maintenance is strong and which is really important in urgent situations.
|Recommended: YesA LOVELY COMMUNITY TO LIVE IN — GENERALLY A PLEASANT COMMUNITY WITH NICE AMENITIES , FRIENDLY STAFF AND LOVELY NEIGHBORS RESIDENTS.
|Recommended: YesAwesome apartment complex to live in — A well kept new looking complex with good units and very accessible parking. Great location with plenty of shopping and food around in a safe area.
|Recommended: YesIt is a great property. — I enjoy living at this property, but there is a recent trend that is disgusting to me. I live on the second floor of 5672 Infinity Lane. The passage used to look good and smell good. But lately, passing through the passage is like passing through a dumpster full of garbage stench. I cannot fathom what has caused this new development. It is terribly disgusting to pass through the passage because of offensive smell around the trash room. Going out of the elevator or waiting for the elevator has become a sickening ordeal because of pervasive odor around the area. Please pay an immediate attention to this unpleasant situation. While I love this place, the persistent odor devalues the quality of living within this property.
|Recommended: YesBeautiful Complex, Friendly Neighbors — The complex is absolutely gorgeous I love the layout of my apartment and the amount of storage we have is just incredible. Sometimes I can hear my neighbors a bit more than I would like, but they aren't problematic - they're just living their lives and the soundproofing could be a bit better in the units themselves. All of the staff I've met so far are super friendly and willing to help you as much as they can. I haven't been here long, but I plan on staying as long as I can
The views and opinions expressed herein are solely those of the original authors and other contributors. These views do not reflect the views of "Infinity at Centerville Crossing", its owners, managers, agents, employees or content providers. No representation or warranty, express or implied, is made or given by "Infinity at Centerville Crossing", its owners, managers, agents, employees or content providers regarding safety, accuracy, completeness or suitability of the information or material expressed herein for any particular purpose