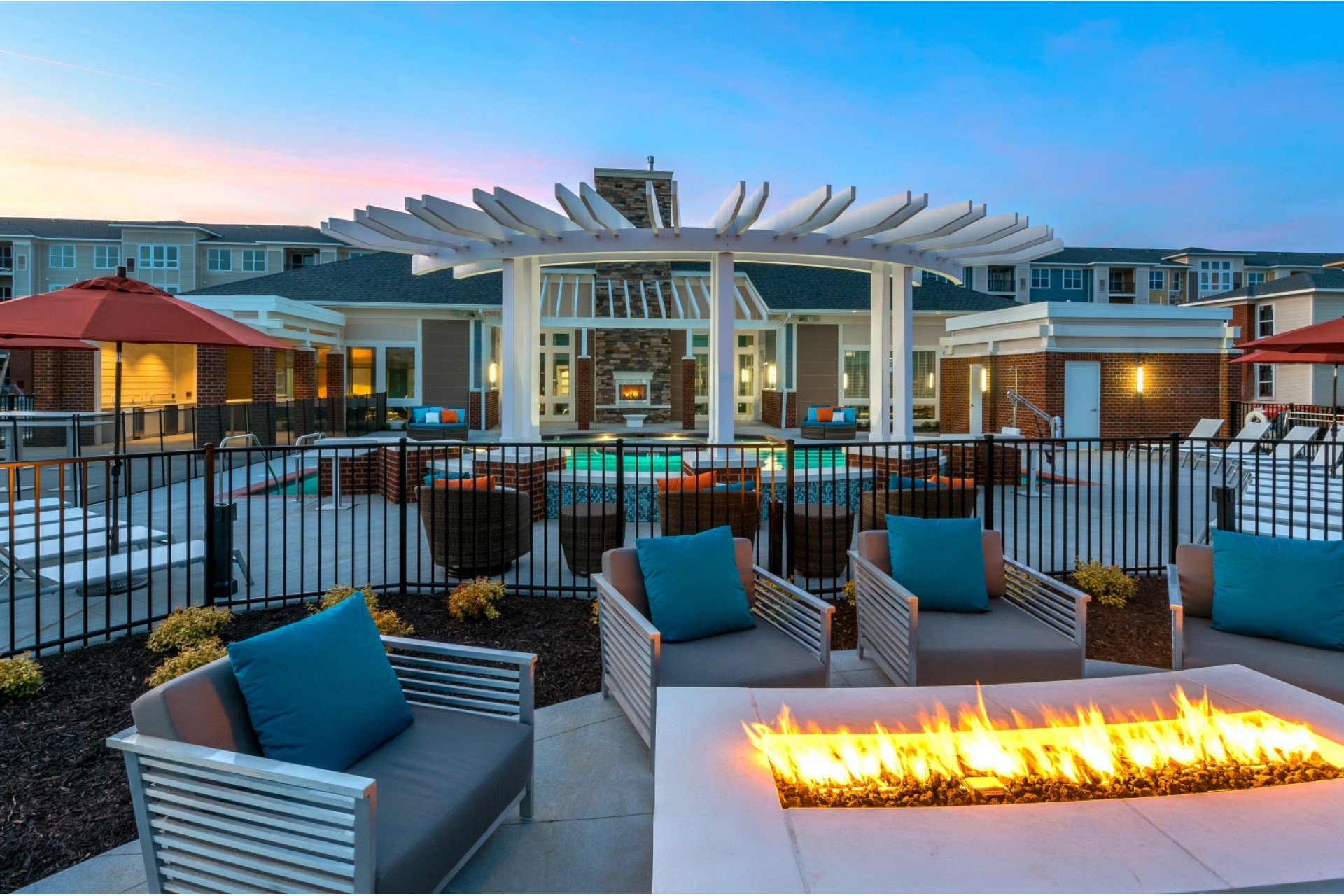 Your Review
Submit a Review

Resident Reviews
Enjoyed my stay
|

Recommended: Yes
Thanks Kim! I enjoy having you as one of our residents!
Overall, very satisfied with this complex
|Recommended: Yes
Immaculate grounds, awesome common areas. Parking is a pain at times, but manageable. Almost didn't select this complex. Glad I did
Thanks for the awesome review Anthony! We love having you here!
Clean and Modern
|Recommended: Yes
I like that it is all secured and modern.
Hey Serena, Thank you so much for the great review. We love having you as one of our residents!
Best place to live in Virginia Beach
|Recommended: Yes
Staff has been amazing, maintenance has been quick to take care of me and the grounds are kept pretty clean. It is an awesome neighborhood I feel like everything I need is less than a 10 min drive out.
Thank you Divina. We appreciate you calling Infinity at Centerville Crossing your home!
Nice property
|Recommended: Yes
This property is very nice, clean and quiet. Even though we can hear foot steps of tenant above us, other than that, we enjoy living at this property.
Thank you Jian. We equally enjoy you living with us.
Secure.
|Recommended: Yes
I really like the fact that it had a secured entrance. Professional staff members.
Thank you Merlynda. We love the feedback and having you as a resident at Infinity.
Living at Infinity Apts.
|Recommended: Yes
It's very nice and well upkept. The staff is very helpful and with great attitudes and pesonalities. Wonderful amenities and a great place to live for pet owners. I love it here
Thank you so much for the review Jasmine. We love having you at Infinity just as much!
I am happy here
|Recommended: Yes
I am happy living here , no problems , good people around .
Thank you for the awesome feedback Oscar! We love having you as one of our residents.
It is a great and wonderful experience. |Recommended: YesIt is quiet, peaceful, and beautiful here and Centerville. I would recommend it to everyone.
Very nice Love Infinity.
|Recommended: Yes
I have only been here a month. Management is awesome. It's beautiful here. The amenities are great. I only have one issue which I will talk to managmemt about in person.
Thank you for taking the time to leave a great review. We appreciate your suggestions and will be calling you soon. Sincerely, Team Infinity
Very nice and well kept.|Recommended: YesI like living here because the property is brand new and the staff is very friendly.
Overall a great community.
|Recommended: Yes
At night, finding a parking spot near the entrance to my building can be an adventure. Besides that the community is friendly and active. The price is more than fair. The location is safe. The staff is always helpful.
Thank you for your feedback Kainoa. We do have a few reserved parking spots still available close to the entry of the building. Let us know if you would like to grab one of these.
Great Staff makes a difference
|Recommended: Yes
There is a lot of noise from hallways and surrounding apartments. Maintenance staff fantastic and office staff love the neighborhood events
Lauren, Thank you for your terrific review. Noise is a common issue at most apartment communities but we do address excessive noise issues immediately and if there is anything we can do for our residents, we will do our best to get it done. Thank you for choosing Infinity, we enjoy having you here. Team Infinity
I love the quality and thought of the apartment, community, and staff
|Recommended: Yes
This apartment complex is very thought out. You can tell there was a lot of critical thinking set forth on the lay out of the complex. I love that the entry to all the apartments and mailboxes are indoors and are key fobbed for entry. I love the ability to buzz people in through my phone The community here is amazing and so are the staff It's such a pleasure to be able to have a conversation with Curtis and Dan everything morning when going for my morning cup of coffee The only issue that may arise with potential community members is the noise due to being close to a high volume street and the construction. The sound barrier is nice for neighbors left and right, but neighbors up and down you can hear everything. But the apartment and community is so amazing it makes the noise so minimal. It just lets you know you have a community around you
Thank you Linh, We appreciate your positive words regarding our community. It means a lot to know that where we lack we make up in so many other ways. Sincerley, Team Infinity
Sleep in
|Recommended: Yes
The guy with the leaf blower woke me up on my day off. And construction is constantly annoying me.
Hey Robert, I will check with our landscaping crew to make sure they are only working during business hours. This should be the case but I will confirm.
The views and opinions expressed herein are solely those of the original authors and other contributors. These views do not reflect the views of Infinity at Centerville Crossing, its owners, managers, agents, employees or content providers. No representation or warranty, express or implied, is made or given by Infinity at Centerville Crossing, its owners, managers, agents, employees or content providers regarding safety, accuracy, completeness or suitability of the information or material expressed herein for any particular purpose