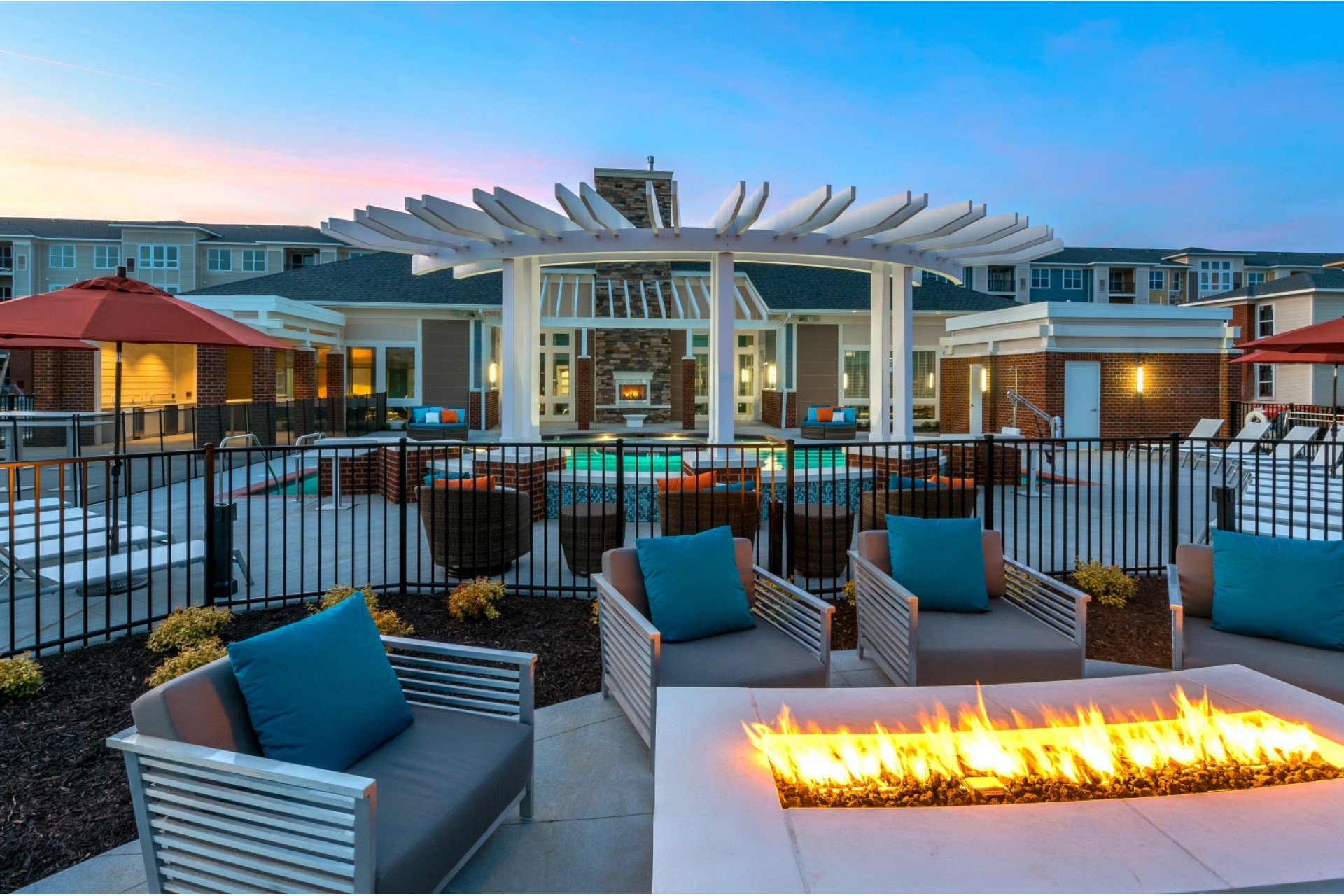 Your Review
Submit a Review

Resident Reviews
Why do I love live here
|

Recommended: Yes
Another Perfect SCORE !!! Thank you Dayane, WE always do our best to make INFINITY a 5 STAR community people love to call home. We hope you will be staying with us a long while. Sincerely, Infinity TEAM
Best apartment complex
|Recommended: Yes
Best place to live
5's Across The Board!!!! "Thank You" for LOVING WHERE YOU LIVE!
Terri
|Recommended: Yes
I wanted to wait six months before posting. I am one of the first to move here in April. Infinity is the best place I have ever rented. I feel very safe here. I hardly hear any noise above or beside me. If I had to point out a negative it would be the elevator. I'm too close to it but I picked the apartment. Lol. The staff as well as the neighbors are excellent I love it here
Terri, we love having you here. You were one of the first residents here and you have seen us grow. Although we strive for perfection, we sometimes fall short. It sure is nice to know that our residents think we are. Thank you for the great review.
I feel safe and at home with my four year old son
|Recommended: Yes
Nicest apartment complex I have ever lived in, beautiful modern layout with great appliances. Two bathroom apartments. Plush carpets in the bedrooms. Wonderful neighbors. Loving friendly staff who will treat you with the most respect. The security I feel here I couldn't put a price on it. I love it here.
Thank you for the great review Victoria, We are so pleased to hear that you love it here. Our goal is to give all our residents 100% customer service and to make them feel like this is their home and not just an apartment. We have an open door to everyone here at Infinity. We are more than a management company,....we are your friends and your family.
Clean and Friendly
|Recommended: Yes
Very clean and the staff is professional. Satisfied with our time here so far.
Love to hear reviews like this. Simple and to the point. Best of ALL...You are satisfied. Thank you Paul. We strive to keep you and all of our Infinity residents happy.
It really does feel like living at a resort
|Recommended: Yes
Beautiful and modern looking place It's relaxing to walk around the grounds, Apartment is nice as well, a c unit is very loud but you get used to it. It's very relaxing to live here, I wish my neighbors upstairs just weren't so loud oh well
Thank you for your very nice review. We have been told that our property is like living in a resort by several of our happy residents. Everyday we do our best to get that 5 star rating and when we don't, we discuss what can be done differently. There are some things that we cannot control but the things we can, we want to know from our residents how we can make it better. Please call the office regarding your concerns. We really want you to be able to click on the 5 stars on your next review. Sincerely, Infinity At Centerville Team
Pretty good
|Recommended: Yes
I've only been here for a few months, but it's been a great experience. The management's great very often, they make an effort to bring the community together by regularly hosting events. Maintenance is always on-time and quick to fix literally anything one day, it seemed too hot in the hallways and my fiancee brought it up to maintenance. Later that day, the A C on our entire floor was adjusted. Other than that, the people are friendly, amenities are awesome 24 7 gym, club house, media room , free coffee tea , the structural integrity of the buildings are solid. The rent is a little higher than most other apartments in the area, but I'd say it's worth it.
Thank you for noticing that we do make a big effort to bring our community together. We want our residents for feel like this is a home not just an apartment. Make sure you check out the communication board to keep up with the events we are holding throughout the year. Infinity Staff
Well maintained
|Recommended: Yes
comfortable, great location, amenities are good
Thank you for your generous rating. We do strive to make Infinity a wonderful place to live. We would like to invite you to our resident functions we hold monthly. Please see our communication board in the main foyer of your building or in the clubhouse.
Infinity Is Great
|Recommended: Yes
First of all the staff is awesome They are very knowledgable and professional. My boyfriend and I moved in July and we love it. We walked into our new home with a big bag of welcome home gifts from the staff. They definitely topped the last place I lived. While My boyfriend and I were moving in maintenance made sure we were ok and let us use a cart to help us out. The lobby of the building is very clean and spacious and our building have the biggest elevator ever lol. The hallways are clean and have nice carpet and paintings the wall. Our apartment have wood flooring and granite counter tops with stainless steel appliances, nice doors and baseboards. They made sure it was different and unique. The clubhouse is open 24 7 so you can go workout or use the clubhouse or business center at anytime. They also have a kids area for your kids while you workout. Everything here is great, if you don't believe me you should check it out.
Thank you Cachetta! We love having you at Infinity!
Satisfied resident
|Recommended: Yes
We have been here for a month now and are satisfied with the community. The staff is very accommodating and have worked with us through all our requests and we are extremely grateful I would highly recommend this community and have been spreading the word as much as I can.
Thank you for the great review Sherylene. We are so happy that you have made Infinity your new home. As always, let us know if you ever need anything at all. Have a great day.
Good and safe
|Recommended: Yes
Good amenities, secured and modern appliances for a good price.
Thank you for your very nice review. We hope to make this community a 5 Star across the board. We always take to heart our reviews and will continue to strive for the best. We are always open to suggestions. If there is anything you think our staff can do better, please reach out. Sincerely, Infinity At Centerville Crossing Team
Very beautiful and we'll maintained apartments.
|Recommended: Yes
The community will be absolutely gorgeous upon completion of construction. The units are spacious and the layout is nice. The walls are not thin and after talking with neighbors I am certain they can not hear me in my unit. The kitchen is beautiful and the granite counters and stainless fixtures and appliances give that apartment a clean and upscale appearance. My only suggestion is a designated area for pets to use the bathroom. Repeated use of the lawns directly outside the unit are causing the grass and surrounding landscaping to die. It is most noticeable near the office entrance. Over time this could downgrade the appearance of the community. A dog park would be nice as well as there are many pet owners. Overall, the apartment is great and I am completely satisfied thus far.
Thank you for the great review..... We love hearing suggestions and just so you know what an amazing management team you have here, we do not react to issues, we are proactive.... We have already discussed the yellowing of the grass and have a plan in place to fix that. You will see a difference very soon. Also, we actually do have a dog park which is West of the pond. Please take a walk around the property to familiarize yourself with the area. I will send out a letter soon to remind our residents of the Pet Park available NOW and Groom Room available SOON. WE are nearly 100% completed.
Great place but noisy neighbors |Recommended: YesOverall great apartment complex. Staff is very friendly and helpful. Only problem I've come across is being able to hear my neighbors from above or people walking in the hallway too well.
I LOVE Where I LIVE|Recommended: YesSpacious, Clean, Modern, New, Attractive, Comfortable, Fun
I love it.
|Recommended: Yes
It is close to everything but far enough that you have that peaceful and quietness when you come home. The community is welcoming and helpful to assist in your needs.
Ashley we love your description of our community. Thank you for taking the time to comment on your experience here. If there is anything we can do to change that 4 STAR to a 5 STAR rating, please let us know. WE Always STRIVE for a FIVE... Sincerely, Gloria
The views and opinions expressed herein are solely those of the original authors and other contributors. These views do not reflect the views of Infinity at Centerville Crossing, its owners, managers, agents, employees or content providers. No representation or warranty, express or implied, is made or given by Infinity at Centerville Crossing, its owners, managers, agents, employees or content providers regarding safety, accuracy, completeness or suitability of the information or material expressed herein for any particular purpose