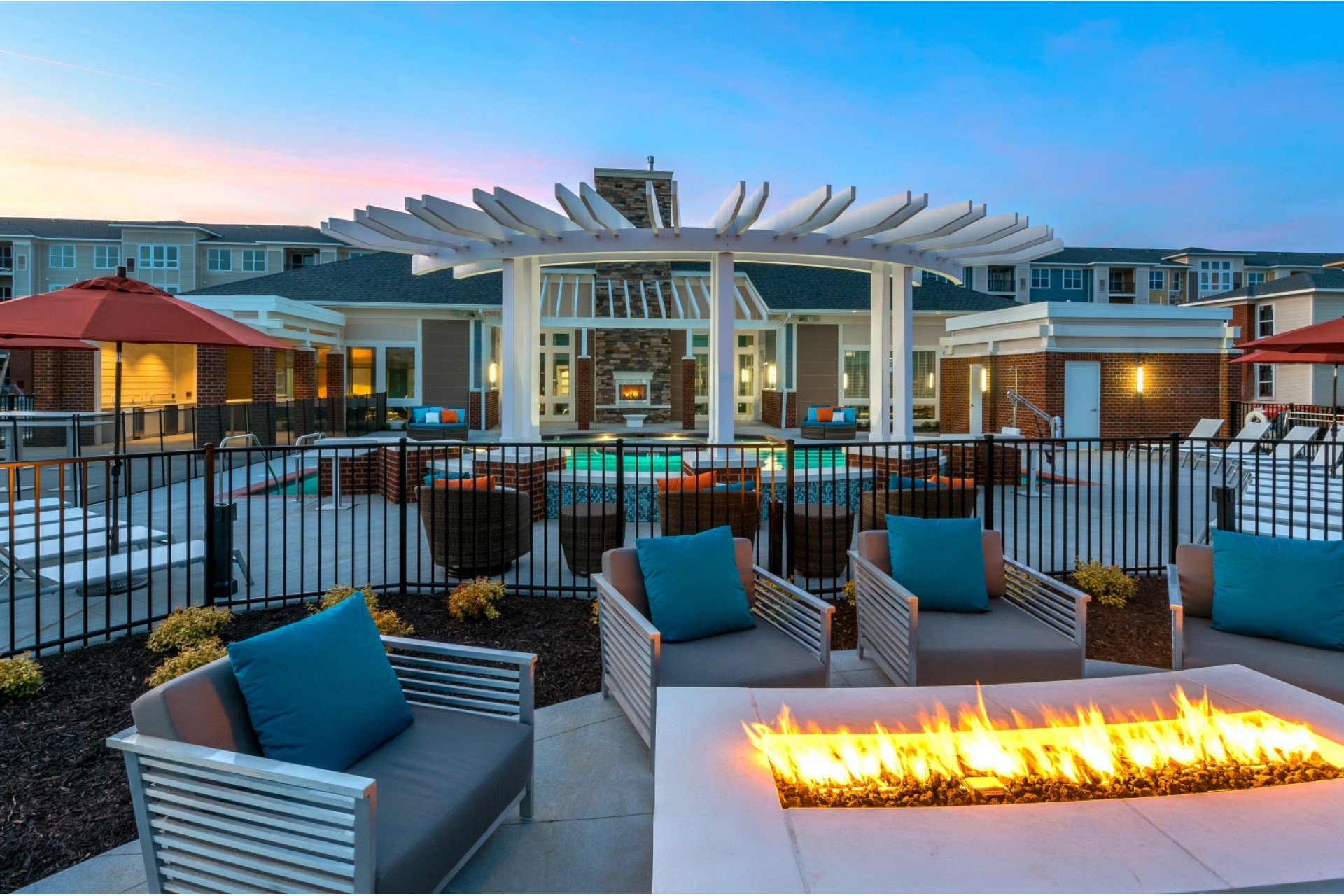 Your Review
Submit a Review

Resident Reviews
|

Recommended: Yes
Mary, thank you so much for your kinds words! We are happy to hear that you enjoy living at Infinity at Centerville. Please let us know if there is ever anything we can do to improve.
|Recommended: Yes
Excellent — Really good experience friendly staff.
Abhinandhan, Thank you for your review! We are so happy to hear you have had a great experience. Please let us know if you ever need anything!
|Recommended: YesGREAT FOR STARTING FAMILY — Its wonderful. feels home. its a bit pricey but its all worth it.
|Recommended: YesLove the open layout and colors they went with. — Friendly neighbors and staff, layout is amazing with decent size rooms, love the flooring and choice of colors theme.
|Recommended: YesGreat place — Its great to live here Will recommend it
|Recommended: Yes
Love living here at Infinity — There are a lot of positive things to say about Infinity Apartments. We moved here from California and from the start the staff was very helpful. The amenities are beyond amazing, you sometimes feel like you are staying at a nice hotel or resort with what they offer. The grounds are clean, any maintenance requests are always done in a timely manner and the apartments themselves are very nice The only downfall is that if you are on a lower level you can hear the people above you walking but other than that I don't hear anything else. I feel safe here and know I can trust that if something were ever wrong the staff would be very accommodating.
Kevin, Thank you for your review of Infinity! We are happy to hear that you love living here! Please let us know if there is anything we can ever do to improve.
|Recommended: YesA clean and friendly neighborhood feel — Overall, very nice place to live. Slightly on the pricey side but worth it due to the amenities. My only complaint is I can hear the children pets upstairs running around at all times. Not loud, but slightly annoying late at night. The grounds are fairly clean. The people are pretty friendly. The staff has been really great. All the amenities are really nice. The gym is a little lacking in equipment but far superior to any other apartments I've seen or lived in and can still get a good workout in, if you're knowledgeable with the equipment.
|Recommended: YesWonderful Newly-Built Property with Beautiful Grounds — I love living at Infinity We chose to live here after only seeing the property online, and I'm so glad that we chose it. The details in our unit The Jazz such as the countertops, large windows, flooring, doors, sleek cabinets, and molding make it feel high end. If you're apprehensive, seeing a unit and the grounds in person will solidify your decision. As with any complex, there are some cons. Parking is at the top of my list of most disappointing aspects of Infinity. Behind our building 5616 the parking spots are incredibly small. My car was hit twice in one week by someone opening their door beside me. There is also a parking section in front of my building that is dedicated to the neighboring town homes. These spots are always empty therefore, I believe they would be better suited to residents of Infinity. Secondly, there is a mandatory 20 payment for valet trash pickup. I am impressed by and appreciate the service, but I believe it should be optional. There is a bit of noise that comes into our unit. We can almost hear every move of the unit above us. I have lived in other complexes and know that this is normal, though. I should also note that the units do not come with light fixtures in the bedrooms and main living space, and this information was not disclosed to us before we moved in. Of course it's not completely necessary to have light fixtures, but we ultimately spent hundreds of dollars on fixtures for our unit. Overall, I am very happy with Infinity and could see myself living here for many years. The grounds and complex amenities such as the pool, clubhouse, gym, and dog park are very impressive and well-maintained. I commend Infinity for encouraging tenants to make their units their own by way of paint accent walls, mounting TVs, etc, and they will provide these services for you.
|Recommended: Yes
Enjoyed my stay — I loved the amenities and the location most of all. The STAGE is very spacious and fit all my things nicely Staff was great aside from one person.
Thanks Kim! I enjoy having you as one of our residents!
|Recommended: Yes
Overall, very satisfied with this complex — Immaculate grounds, awesome common areas. Parking is a pain at times, but manageable. Almost didn't select this complex. Glad I did
Thanks for the awesome review Anthony! We love having you here!
|Recommended: Yes
Clean and Modern — I like that it is all secured and modern.
Hey Serena, Thank you so much for the great review. We love having you as one of our residents!
|Recommended: Yes
Best place to live in Virginia Beach — Staff has been amazing, maintenance has been quick to take care of me and the grounds are kept pretty clean. It is an awesome neighborhood I feel like everything I need is less than a 10 min drive out.
Thank you Divina. We appreciate you calling Infinity at Centerville Crossing your home!
|Recommended: Yes
Nice property — This property is very nice, clean and quiet. Even though we can hear foot steps of tenant above us, other than that, we enjoy living at this property.
Thank you Jian. We equally enjoy you living with us.
|Recommended: Yes
Secure. — I really like the fact that it had a secured entrance. Professional staff members.
Thank you Merlynda. We love the feedback and having you as a resident at Infinity.
|Recommended: Yes
Living at Infinity Apts. — It's very nice and well upkept. The staff is very helpful and with great attitudes and pesonalities. Wonderful amenities and a great place to live for pet owners. I love it here
Thank you so much for the review Jasmine. We love having you at Infinity just as much!