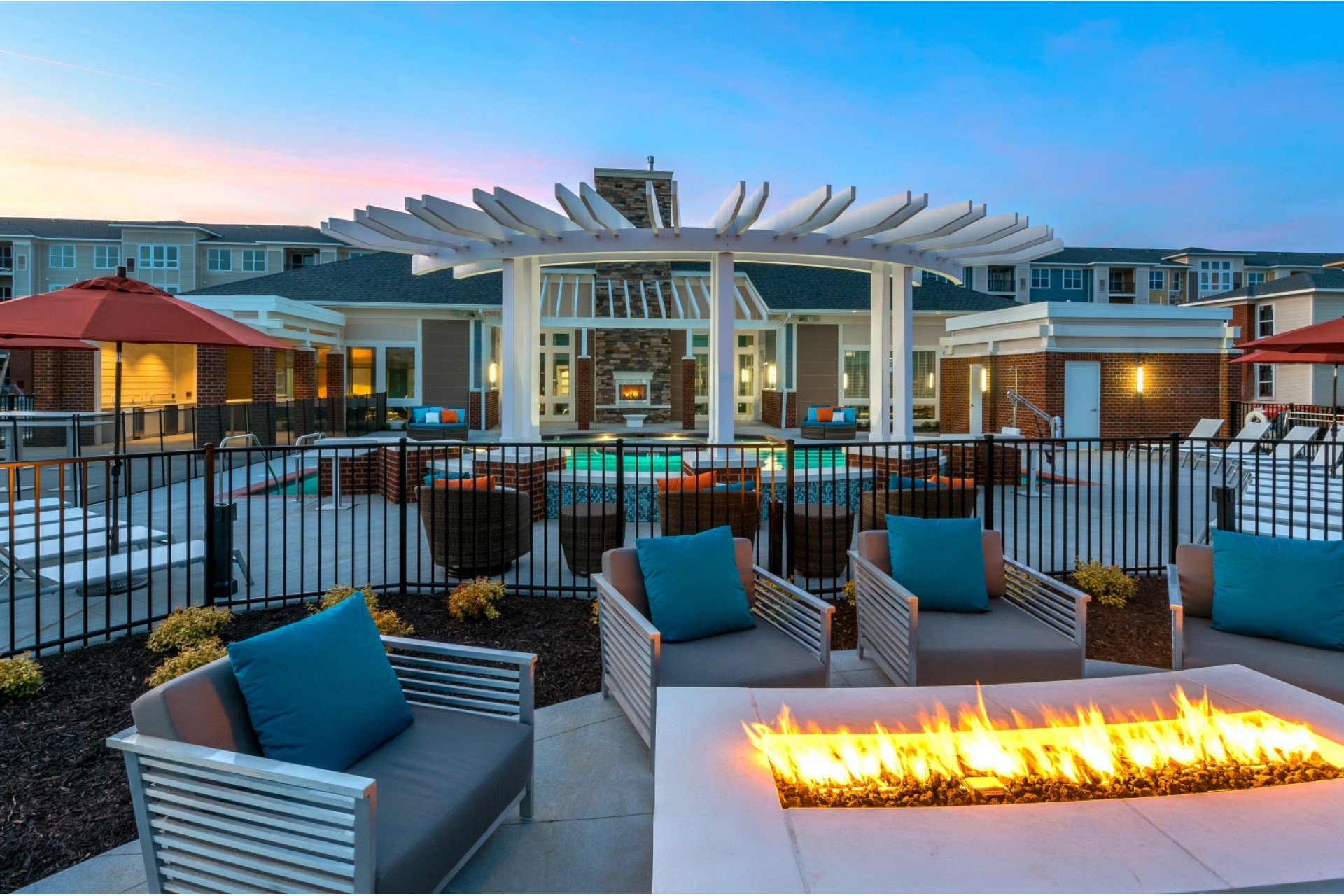 Your Review
Submit a Review

Resident Reviews
|

Recommended: Yes
Thank you for your generous rating. We do strive to make Infinity a wonderful place to live. We would like to invite you to our resident functions we hold monthly. Please see our communication board in the main foyer of your building or in the clubhouse.
|Recommended: Yes
Infinity Is Great — First of all the staff is awesome They are very knowledgable and professional. My boyfriend and I moved in July and we love it. We walked into our new home with a big bag of welcome home gifts from the staff. They definitely topped the last place I lived. While My boyfriend and I were moving in maintenance made sure we were ok and let us use a cart to help us out. The lobby of the building is very clean and spacious and our building have the biggest elevator ever lol. The hallways are clean and have nice carpet and paintings the wall. Our apartment have wood flooring and granite counter tops with stainless steel appliances, nice doors and baseboards. They made sure it was different and unique. The clubhouse is open 24 7 so you can go workout or use the clubhouse or business center at anytime. They also have a kids area for your kids while you workout. Everything here is great, if you don't believe me you should check it out.
Thank you Cachetta! We love having you at Infinity!
|Recommended: Yes
Satisfied resident — We have been here for a month now and are satisfied with the community. The staff is very accommodating and have worked with us through all our requests and we are extremely grateful I would highly recommend this community and have been spreading the word as much as I can.
Thank you for the great review Sherylene. We are so happy that you have made Infinity your new home. As always, let us know if you ever need anything at all. Have a great day.
|Recommended: Yes
Good and safe — Good amenities, secured and modern appliances for a good price.
Thank you for your very nice review. We hope to make this community a 5 Star across the board. We always take to heart our reviews and will continue to strive for the best. We are always open to suggestions. If there is anything you think our staff can do better, please reach out. Sincerely, Infinity At Centerville Crossing Team
|Recommended: Yes
Very beautiful and we'll maintained apartments. — The community will be absolutely gorgeous upon completion of construction. The units are spacious and the layout is nice. The walls are not thin and after talking with neighbors I am certain they can not hear me in my unit. The kitchen is beautiful and the granite counters and stainless fixtures and appliances give that apartment a clean and upscale appearance. My only suggestion is a designated area for pets to use the bathroom. Repeated use of the lawns directly outside the unit are causing the grass and surrounding landscaping to die. It is most noticeable near the office entrance. Over time this could downgrade the appearance of the community. A dog park would be nice as well as there are many pet owners. Overall, the apartment is great and I am completely satisfied thus far.
Thank you for the great review..... We love hearing suggestions and just so you know what an amazing management team you have here, we do not react to issues, we are proactive.... We have already discussed the yellowing of the grass and have a plan in place to fix that. You will see a difference very soon. Also, we actually do have a dog park which is West of the pond. Please take a walk around the property to familiarize yourself with the area. I will send out a letter soon to remind our residents of the Pet Park available NOW and Groom Room available SOON. WE are nearly 100% completed.
|Recommended: YesGreat place but noisy neighbors — Overall great apartment complex. Staff is very friendly and helpful. Only problem I've come across is being able to hear my neighbors from above or people walking in the hallway too well.
|Recommended: YesI LOVE Where I LIVE — Spacious, Clean, Modern, New, Attractive, Comfortable, Fun
|Recommended: Yes
I love it. — It is close to everything but far enough that you have that peaceful and quietness when you come home. The community is welcoming and helpful to assist in your needs.
Ashley we love your description of our community. Thank you for taking the time to comment on your experience here. If there is anything we can do to change that 4 STAR to a 5 STAR rating, please let us know. WE Always STRIVE for a FIVE... Sincerely, Gloria
|Recommended: Yes
I LOVE it — It is EXCELLENT
Hi Tammy, Thank you for your very nice review. We are happy to have you with us. Let us know if there is anything we can improve on. If it is something we can correct, we certainly will do our best. We look forward to seeing you at all of our resident events. Thanks again.. Sincerely, Gloria
|Recommended: Yes
Affordable Luxury Living — I love living at Infinity Centerville Crossing. The apartment suits my needs. I love the design of the apartment. The staff is wonderful--friendly, professional, and efficient. The amenities are great here Infinity Centerville Crossing--beautiful club house, nice pool, fitness center, massage room, and more
Cheryl, Thank you for the wonderful review. We are so excited you are a part of the Infinity community. If you ever need anything at all please let us know. Have a great day.
|Recommended: Yes
It is really nice here. — I have been here less than 30 days but, so far so good. I am enjoying my stay here.
Hi Dalter, Thank you for your gracious review. We appreciate your opinion and want to know what we can do to make the 4 star a 5 STAR Review.... Come in anytime, as you know, we are always available and happy to see you. :)
|Recommended: Yes
Outstanding — It's the best place here in virginia beach
Thank you for the fantastic review Jose. We love having you apart of the community! If you need anything at all please let us know!
|Recommended: Yes
Love it Love it Love it — Most important...I feel safe.
Thank you Terri! We love having you as one of our residents at Infinity at Centerville Crossing.